Daniel Tomosovich

Shoutout to @Dev Team for helping a blocked customer on a VERY short timeline as well as identifying a long-term fix. These wins will be ket for earning customer trust and proving stability.
Lesley Boyd

Shoutout to @QA Team for quickly implementing and delivering a paylink fix today!! It is much appreciated!!
Tushar Prakash

Community portal marks an important day for all of us as we've crossed the magical 1000mark for registered brokers on the portal. This is even great as we took around 100days to achieve the first 500 but the next half we did it just 70days.
Jack Nasarzewski Eric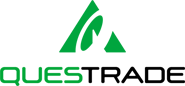 Great to hear he is very pleased with his experience with our Community Trust Café portal. Well done to the entire team who worked on and contributed to building the portal!